Affordable Accommodations In San Luis Obispo, CA – Los Padres Inn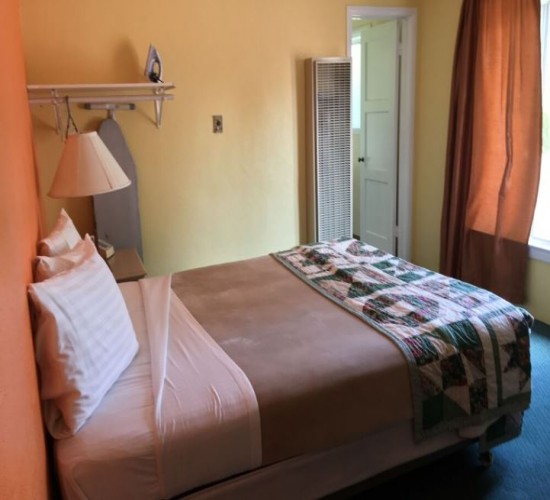 1 Queen Bed

Soak up SLO CAL's sunny-time-days with a stay in our One Queen Bedroom, equipped with one queen-sized bed large enough to accommodate up to two adults. Unwind after a successful day on a comfy mattress complete with fresh linens and plush pillows. Click on your TV to scroll through endless cable channels or surf the internet with high-speed internet access. Are you in need of a caffeine fix? You can make a steaming cup of coffee with your in-room coffee maker. A microwave and refrigerator are also included for storing and preparing food items. A private bathroom is attached and equipped with free toiletries, clean towels, and a hairdryer.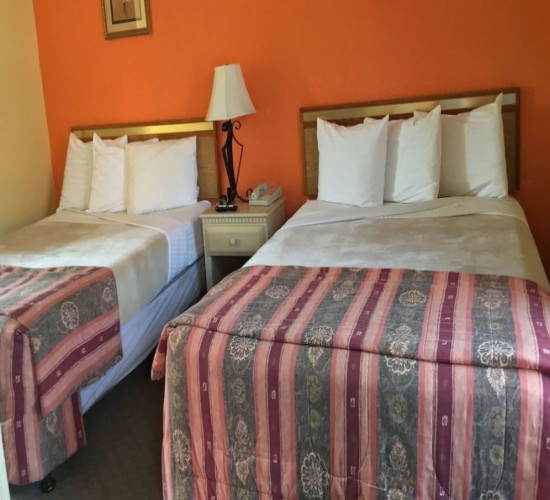 2 Queen Bed

Our charming and intimate Two Queen Bedroom is complete with two queen-sized beds for a party of two, three, or four. Kick back, relax, and unwind after a fun-filled day on our comfy mattresses with fresh linens and puffy pillows. At Los Padres Inn, we're all about the little things. An in-room coffee maker, microwave, and refrigerator are provided for your satisfaction and convenience. Stay entertained for hours with a TV with cable channels and free high-speed Wi-Fi. This room includes a private bathroom with toiletries, fresh towels, and a hairdryer for your hygienic needs.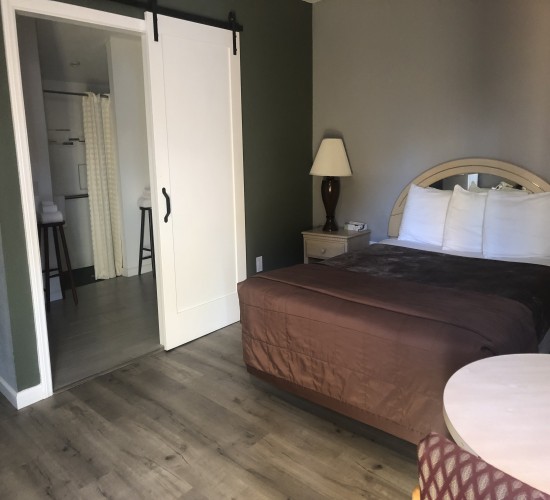 ACCESSIBLE ONE QUEEN BED – NON SMOKING

Our Accessible Queen Bedroom is a beautifully appointed room in the heart of San Luis Obispo that includes one queen-size bed with fresh linens and plush pillows. It is furnished with a bedside table and lamp, and a wardrobe. Watch your favorite show on TV with cable channels or post photos online with our free high-speed wireless internet. Your room also includes a coffee maker, microwave, and mini-refrigerator for you to store and prepare foods. Enjoy a private bathroom complete with a shower, complimentary toiletries, and fresh towels. This room has numerous accessibility features, including closed-captioning television, wheelchair accessibility, and bathroom handrails.